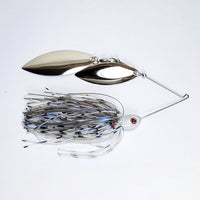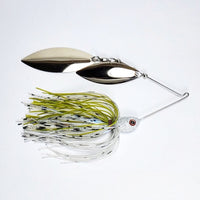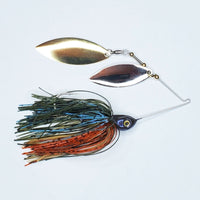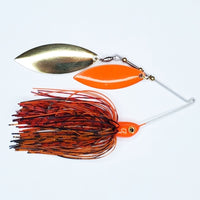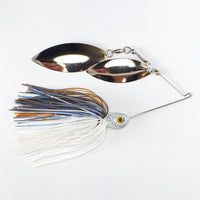 DWT Spinnerbait (Double Willow)
When you need flash and realistic profiles to coax wary bass, the FIVE Bass Tackle DWT (Double Willow Type) Spinnerbaits are the perfect answer. Using highly polished, top-quality blades, paired with smooth-rolling swivels - you are guaranteed to have the right amount of flash and quick blade engagement once in the water. 

Much care has been put into the design of the DWT - from the back blade being centered over the 5/0 Mustad Ultra Point hook to the realistic fish eye on the head. 
DWT's are well suited for slower rolls and speedy retrieves. 
Bodies, wires, and components made in USA. Skirts handtied in USA.