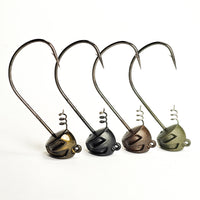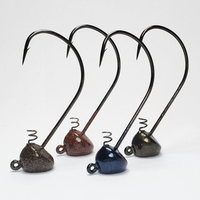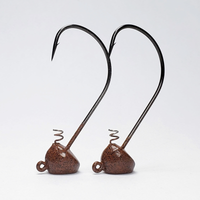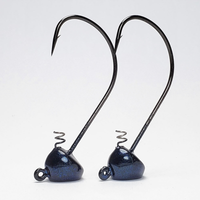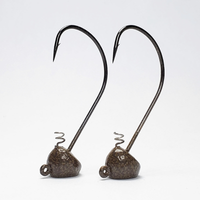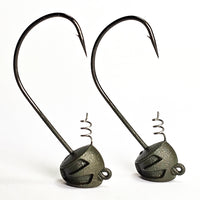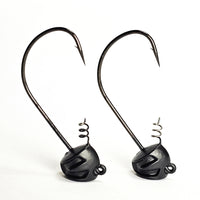 StrongArm Shakey Head - 2 Pack
Ever looking for the perfect shaky head to fish crews, creatures, and big worms? The StrongArm Shakey Head is set up perfectly with a 5/0 wide gap Mustad UltraPoint hook. The wide gap gives plenty of clearance for a hookset and clearance for great penetration on the hookset. Worked around grass, ledges, rock piles, or any prime cover, the stand-up head design helps lure bass by pointing the tail of your plastic vertical - maximizing visibility. 
Redesigned! Our Battle Brown, Grunt Green and Stealth Black heads feature an updated design that stands better and features a centerpin screw lock. They are also available in 3/8 and 1/2oz!
2 heads per package