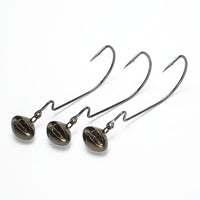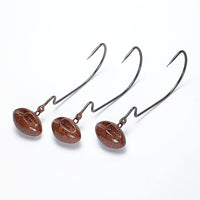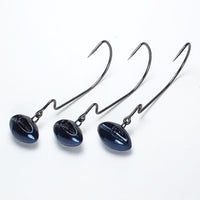 Joggle Head Jig - 3 Pack
The FIVE Bass Tackle Joggle Head Jig is designed to work across the lake or river bottom with a slow, constant motion. As it bangs along the bottom, the football-shaped head imparts erratic action that mimics a variety of prey such as a fleeing crawdad.  A recessed line tie imparts additional action as it grabs obstructions and causes the bait to kick. 
Pairs with a variety of soft plastics in a Texas Rig fashion on the 4/0 EWG Mustad hook. We recommend the Clutch Craw, SureSack Worm, and even the TaliTeaser Swimbait. 
3 per pack