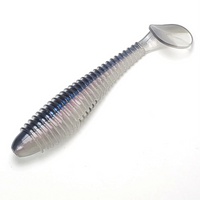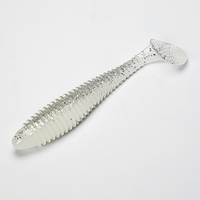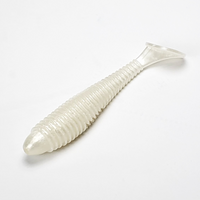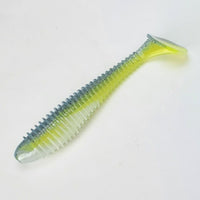 TailTeaser Swimbait
A mainstay in the arsenal of winning anglers, the FIVE Bass Tackle TailTeaser Swimbait pairs a kicking boot tail with ribbed sides that create vibrations fish will seek out and inhale. The soft plastic blend ensures the tail kicks effectively even at the slowest retrieve speeds. All baits are infused with Victory Sauce to increase the attraction even more!
Fishing the TailTeaser is easy. It pairs great with a long list of techniques. Use the TailTeaser as a trailer on our swim jig, fished alone on a swimbait hook, on a spinnerbait or underspin,  or even on a NED head or a Carolina Rig. 
All TailTeasers are packed in hard clamshell packaging to ensure your baits stay straight and run true. 
We offer the TailTeaser in two sizes and a variety of bait imitating colors to increase the number of bass you are putting in the livewell! 
2.8" - 8 per pack | 3.3" - 7 per pack | 3.8" - 6 per pack
For a full description of our plastics colors - click here!