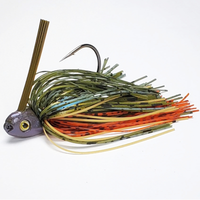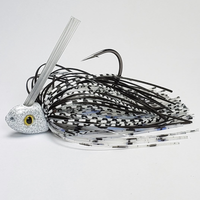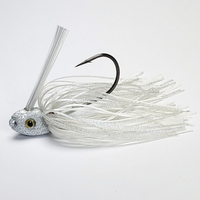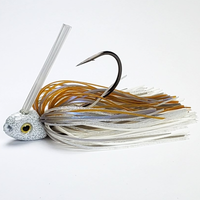 Clean Sweep Swim Jig
The Clean Sweep Swim Jig from FIVE Bass Tackle is possibly the best swim jig produced. It features a recessed line tie to help plow through cover, 3D realistic eyes, a medium weed guard, and a super tough powder-coat finish. Skirts feature the best silicone material we can find for both vivid presentation and a natural flow. All skirts are hand-tied with tarnish resistant copper wire. 
Pairs great with our TailTeaser Swimbait as a trailer!
3/8 and 1/2 oz both feature Mustad Ultra Point 4/0 Hooks. 
***SAVE 5% WITH 3 PACK!***
Made in the USA.