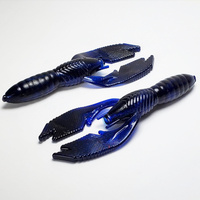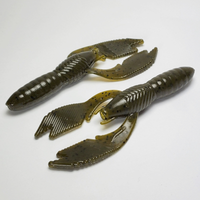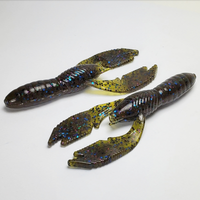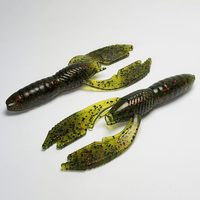 Clutch Craw
The Clutch Craw draws big bites on all types of hungry bass regardless if fished alone or as a trailer. Its lifelike design and fluttering claws create lots of attention-grabbing vibration and motion in the water, both things that attract big bass. The floating pinchers add a natural presentation - an aggressive, defensive posture - causing even more fish appealing excitement.
The tail section is made of solid material that holds hook rigs in multiple ways. It's compatible with hitchhikers, worm style hooks, and all jig hooks and bait keeper combinations.
The head section is a tube design that can accommodate rattles if rigged properly. 
Total Length - 3.75" | Body Length - 2.5" | 8 or 25 Per Pack
***SAVE 5% ON OUR 25 PIECE BULK PACK!***
For a full description of our plastics colors - click here!