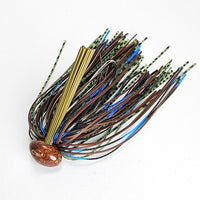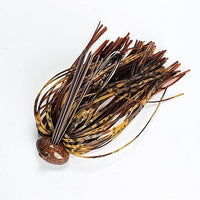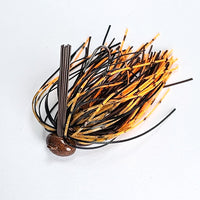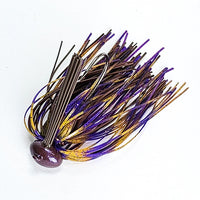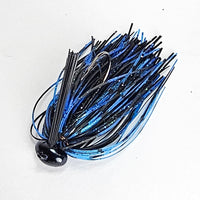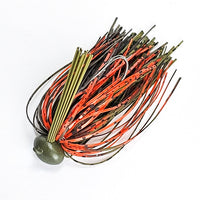 Finesse Football Jig
Introducing our Finesse Football Head Jig. Crafted with precision, these jigs feature a light wire hook that allow finesse to meet durability and lets you tempt bass with a downsized, more natural presentation. The oblong head shape adds irresistible wobbling movement and built-in action with the handtied skirts - mimicking real prey and triggering intense strikes.
Crafted in the USA, these jigs are a fusion of craftsmanship and angling expertise. Whether you're a weekend warrior or a dedicated angler, our Finesse Football Head Jigs are your ticket to a more successful and enjoyable fishing experience. Elevate your finesse game today!
3/8 and 1/2 oz feature 4/0 Mustad Black Nickle Regular Wire Ultra Point hooks. 
3/4 oz features 5/0 Mustad Black Nickle Regular Wire Ultra Point hooks
***SAVE 5% WITH 3 PACK!***